Where
Kids Learn
& Play All Day
They Explore Their World
With Loving Teachers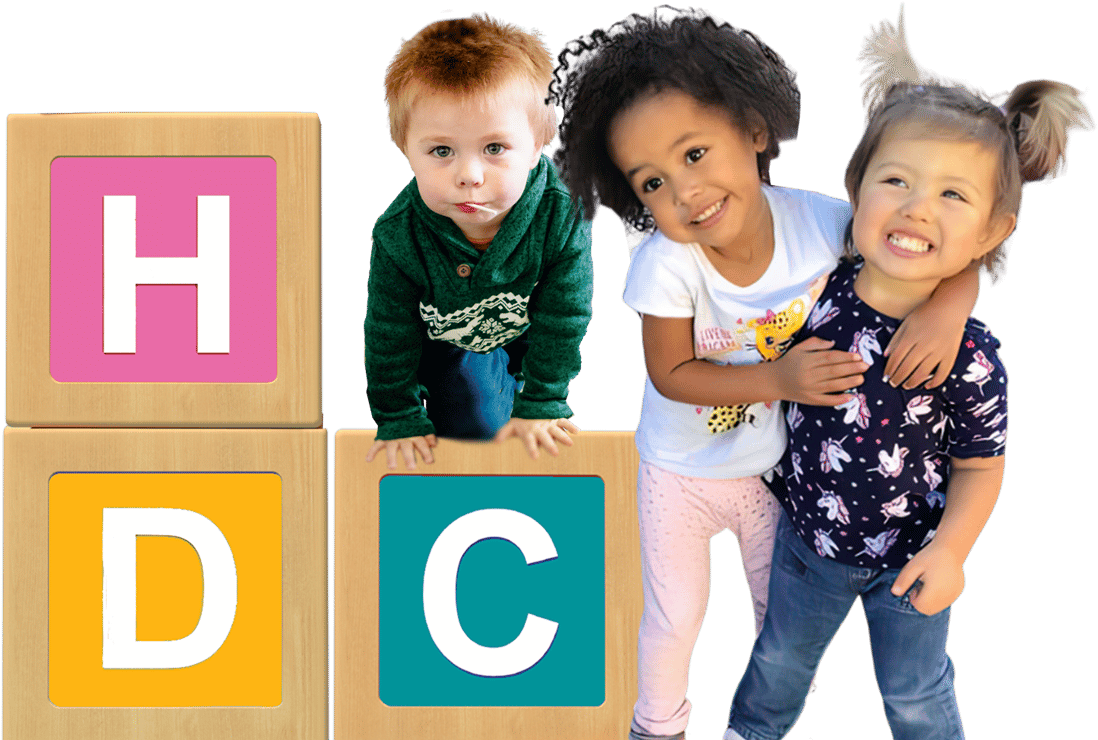 Where
Kids Learn
& Play All Day
They Explore Their World
With Loving Teachers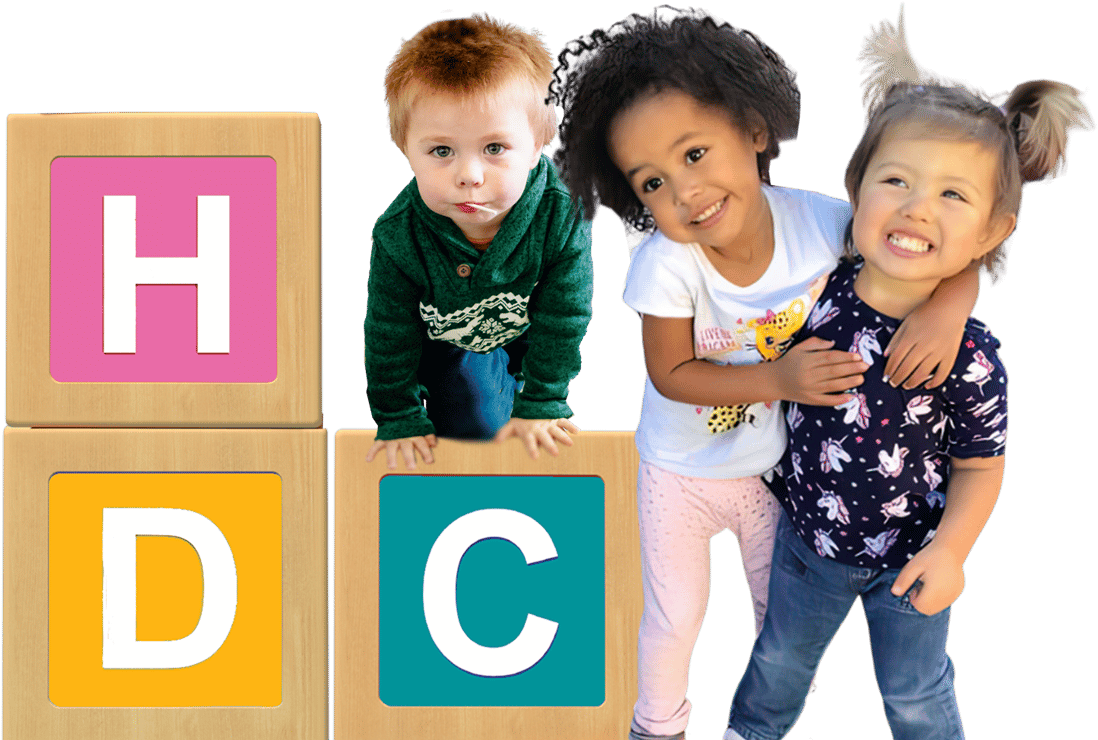 Mallards | 25 - 36 Months | Serving Defiance & Van Wert, OH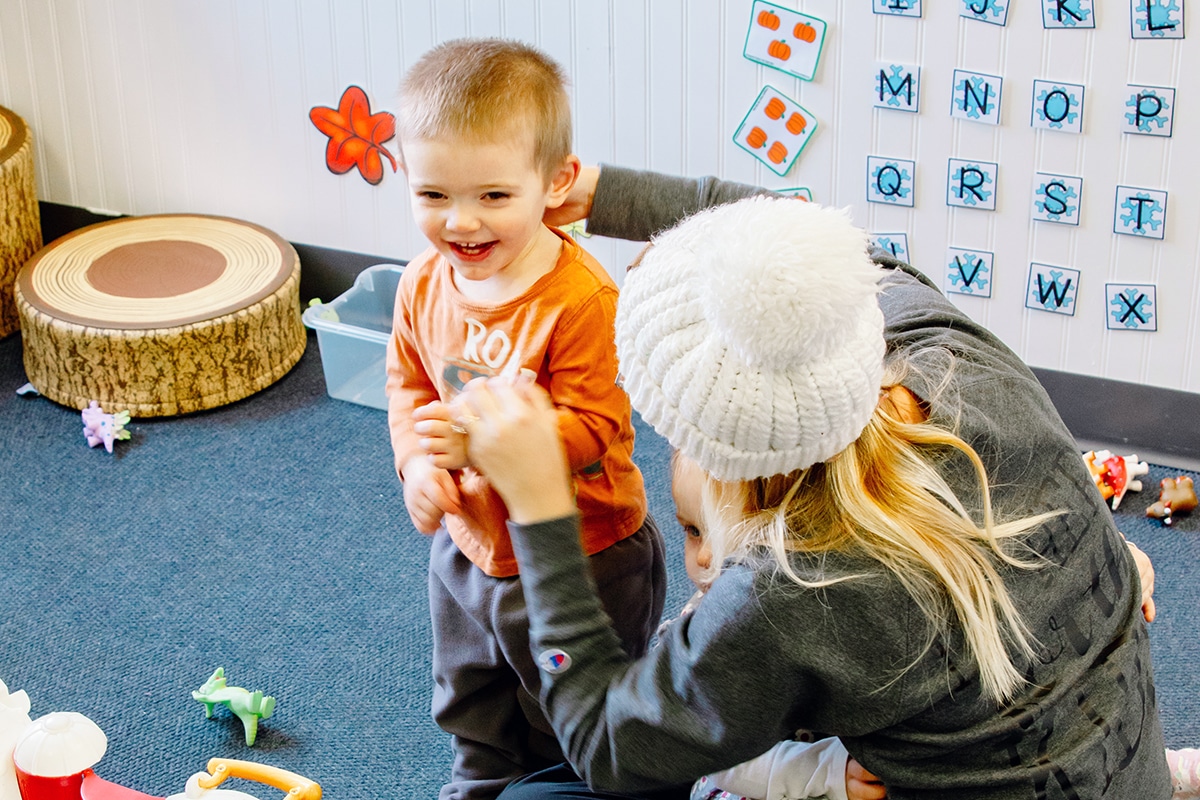 Restricted Access & More Keep Them Safe
Your child stays safe and sound all day with modern security cameras, restricted access entrances, CPR-certified teachers, and sturdy playground fences. Have peace of mind knowing their safety is well protected.
Play-Based Discovery For Learning & Fun
Hands-on, play-based activities give your child a fun, engaging path to learning their academic basics, plus critical thinking and self-expression. They play their way to better cognition and communication skills with guided lessons and free time to explore their interests.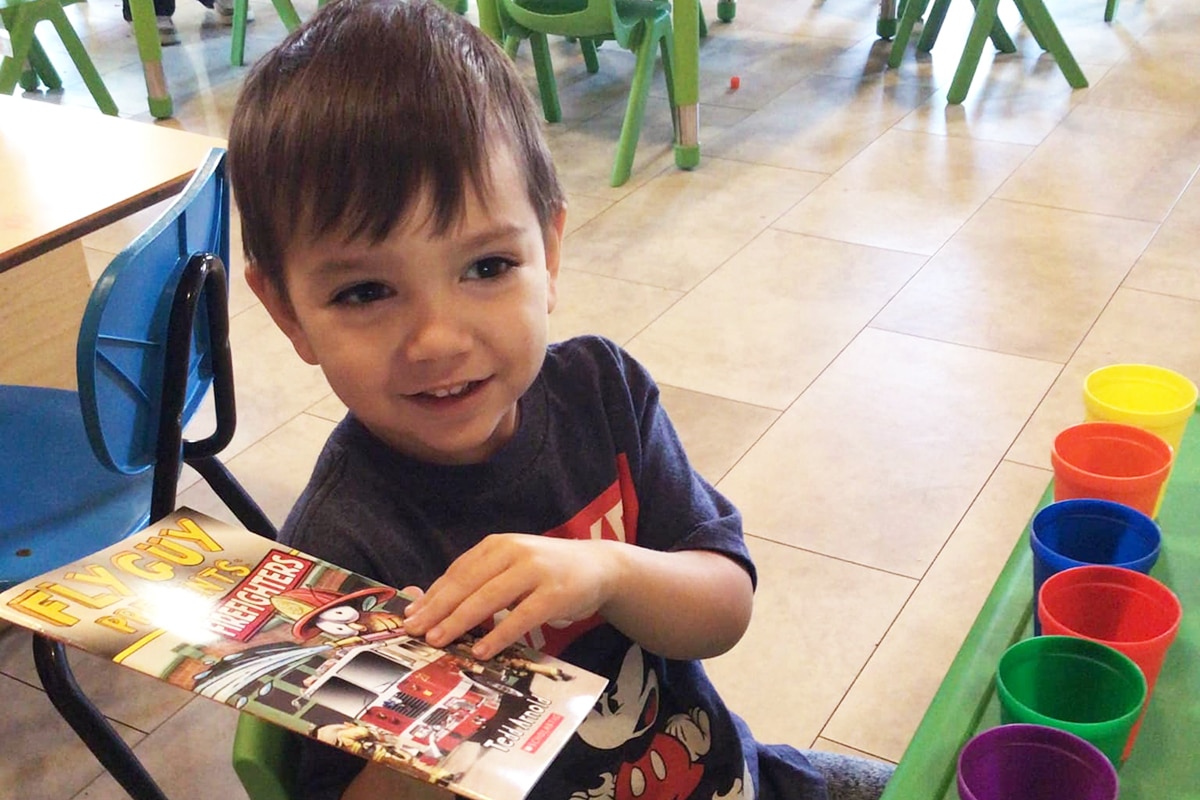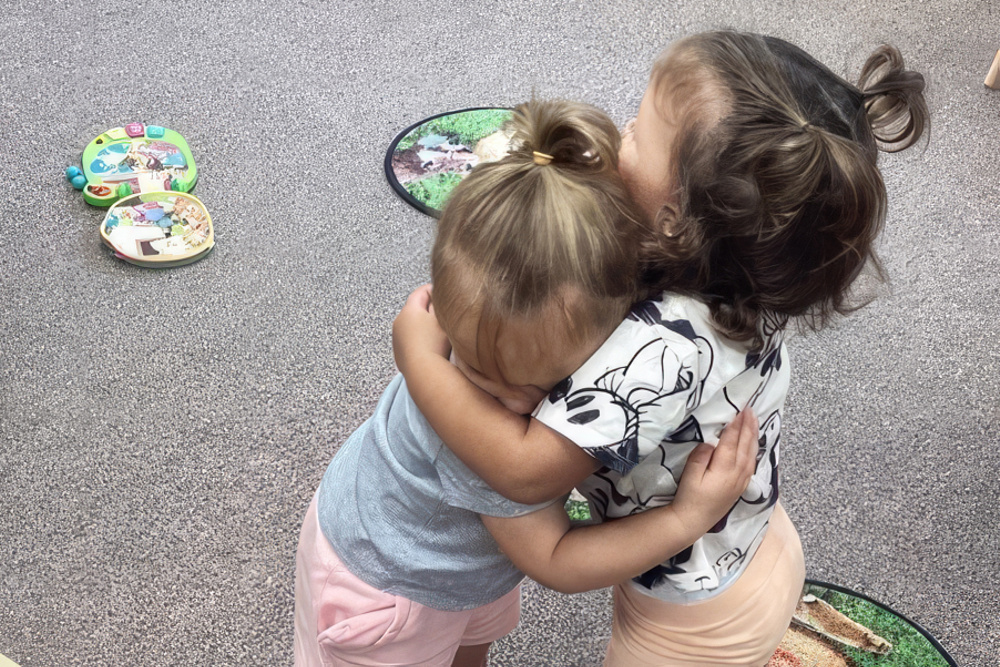 Social-Emotional Guidance That Builds Crucial Life Skills
Your child learns about self-regulation, kindness, empathy, respect, and responsibility from teachers who model these values and behaviors every day. Your little one becomes a trusted peer and a good citizen of the classroom and the world.
High-Quality Teachers For High-Quality Care
Educated teachers guide your child's learning experience. 95% of lead teachers hold a Child Development Associate® credential or higher degree, and every assistant teacher is certified Career Pathway Level 2 or better. You know your child is in well-trained hands.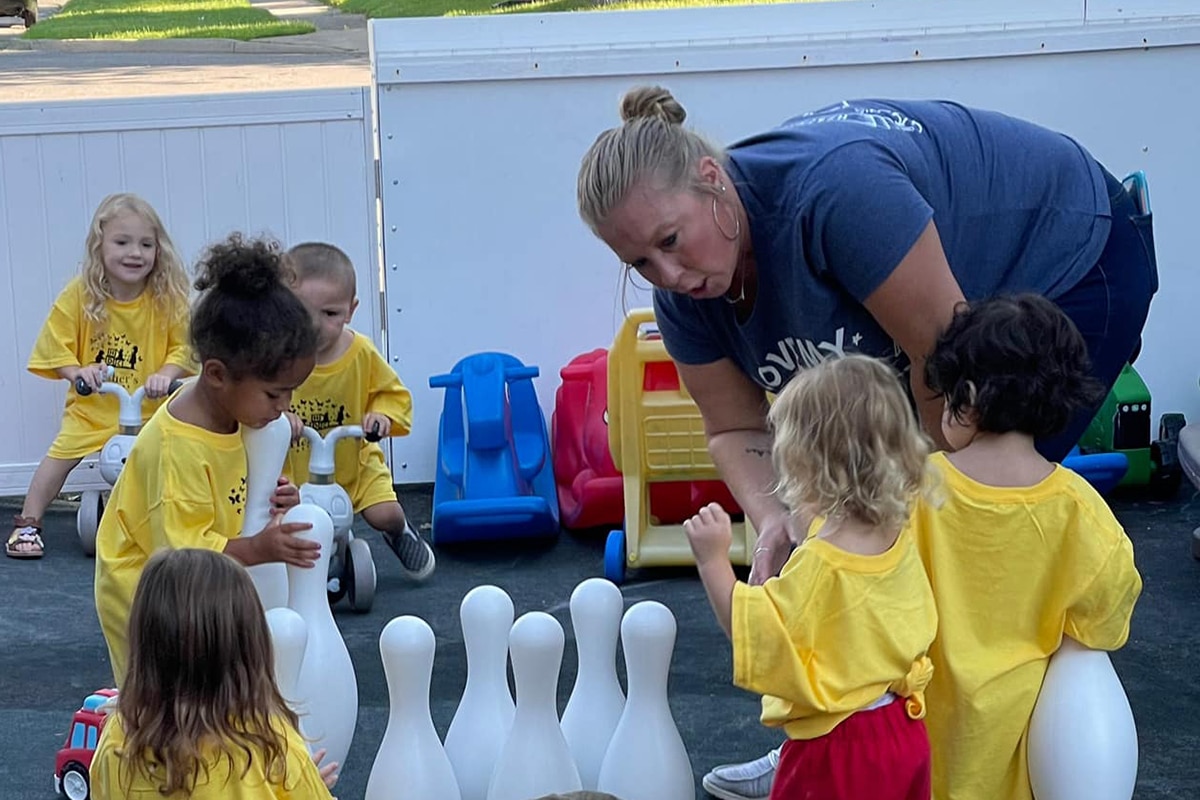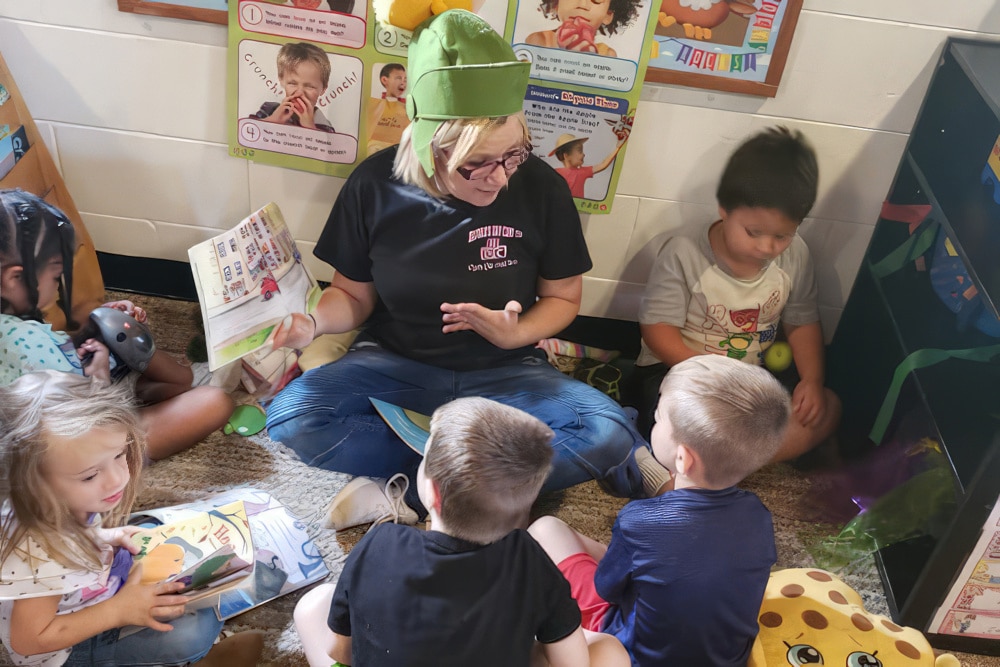 Smaller Class Ratios Mean More Personalized Learning
Your child gets more personalized attention and targeted instruction in a class with a low teacher-to-student ratio. Teachers truly get to know their personality, strengths, needs, and interests to help your child reach their milestones.
Blended Curricula For A Well-Rounded Education
Teachers support a Montessori- and Forest School-inspired approach to child-led learning and deliver academics with the proven, play-based Learning Beyond Paper™ curriculum. Weekly STEAM (science, technology, engineering, art, and math) activities promote critical thinking and creativity for a balanced learning experience.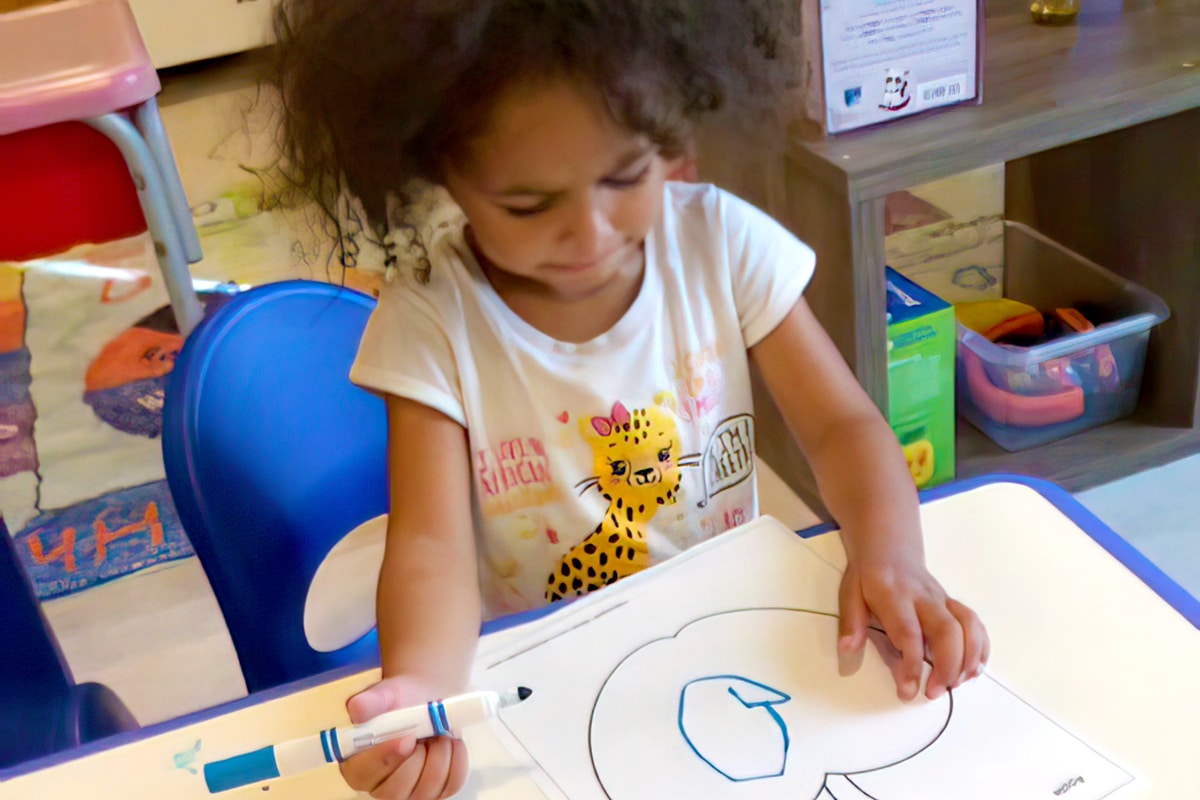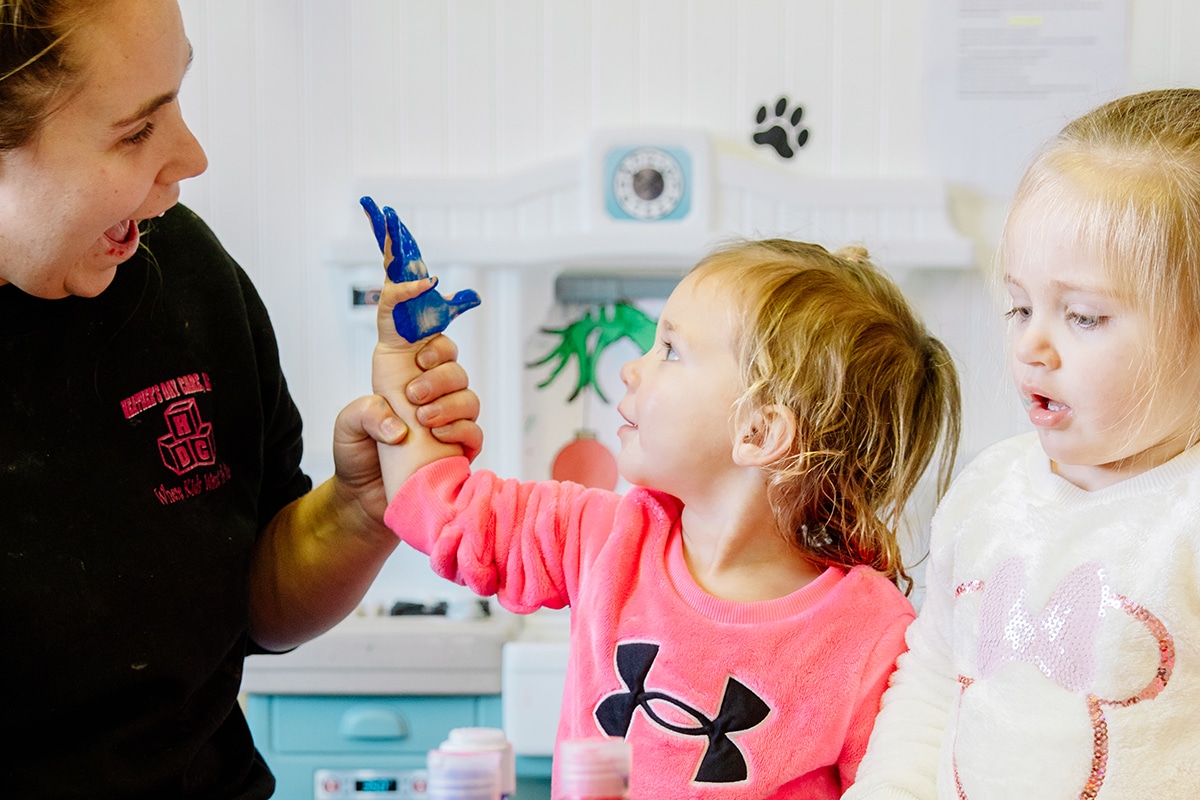 Enrichments Like Art & Yoga Built Into Your Tuition
Your little one loves learning yoga for movement and mindfulness, art and music for creativity and self-expression, and gardening for respect for nature and life cycles. They broaden their horizons every day, at no extra cost to you.
Outdoor, All-Season Play For Fresh Air & Exercise
Your child builds crucial muscles and motor skills, plus resilience and stamina, with all-season outdoor play on a spacious, age-level playground. They have room to safely romp, run, and climb with friends in the fresh air.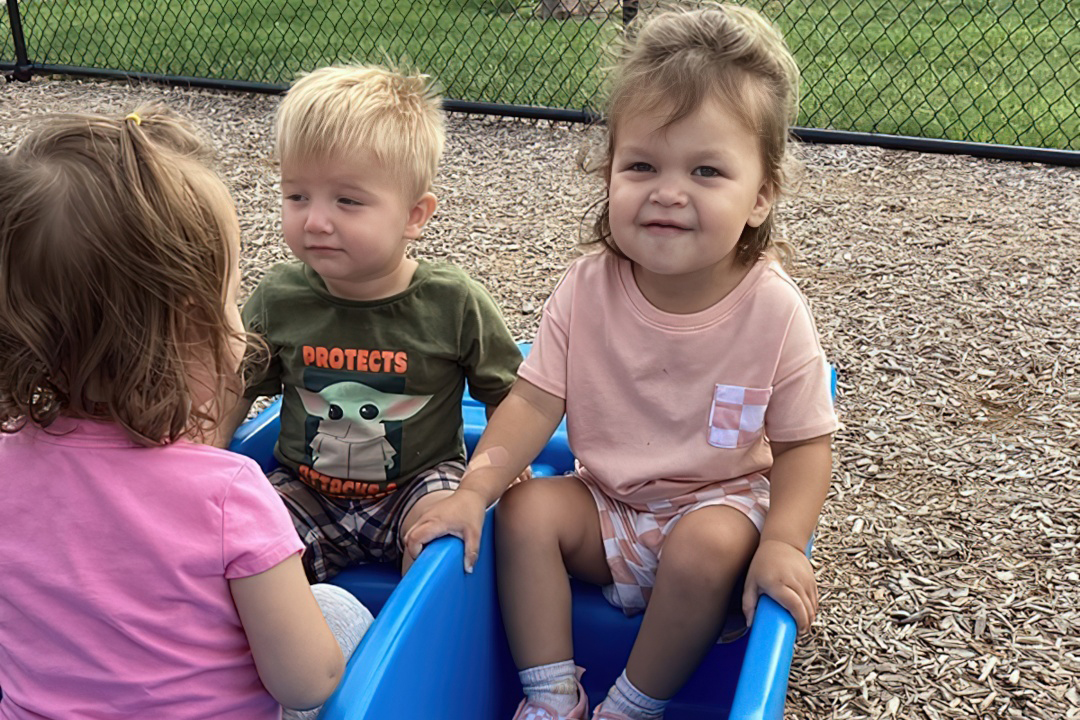 Field Trips Introduce Your Child To The World
Your kiddo explores the Fire Department, the zoo, the orchard, the pumpkin patch, and the COSI museum. Exciting visitors come to see them, too, like the petting zoo, weekly dance instructor, soil and water specialist, and the Dino-School social-emotional educator.
All-Inclusive Healthy Food Made Fresh Onsite Daily
Your child's tuition includes a healthy, delicious breakfast, lunch, and snack, made fresh onsite every day by a dedicated cook. All meals cater to allergies and sensitivities and meet or exceed state and federal CACFP standards for childhood nutrition.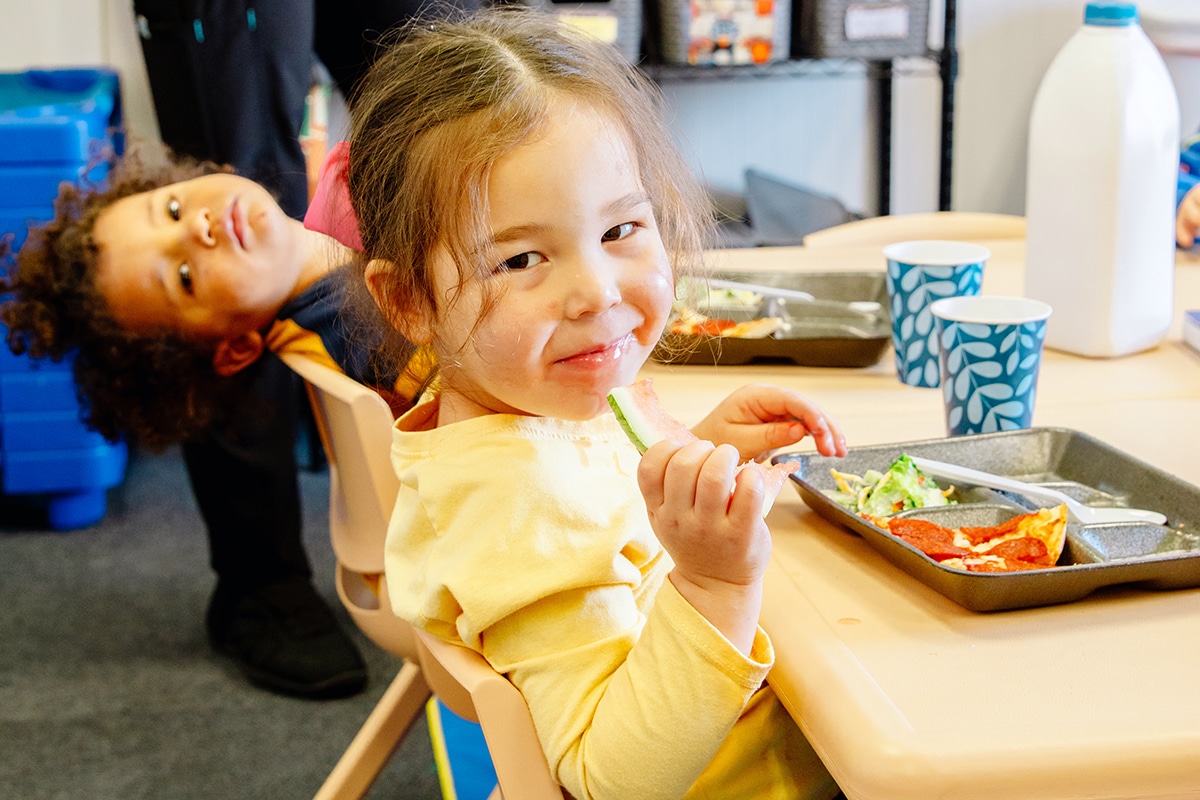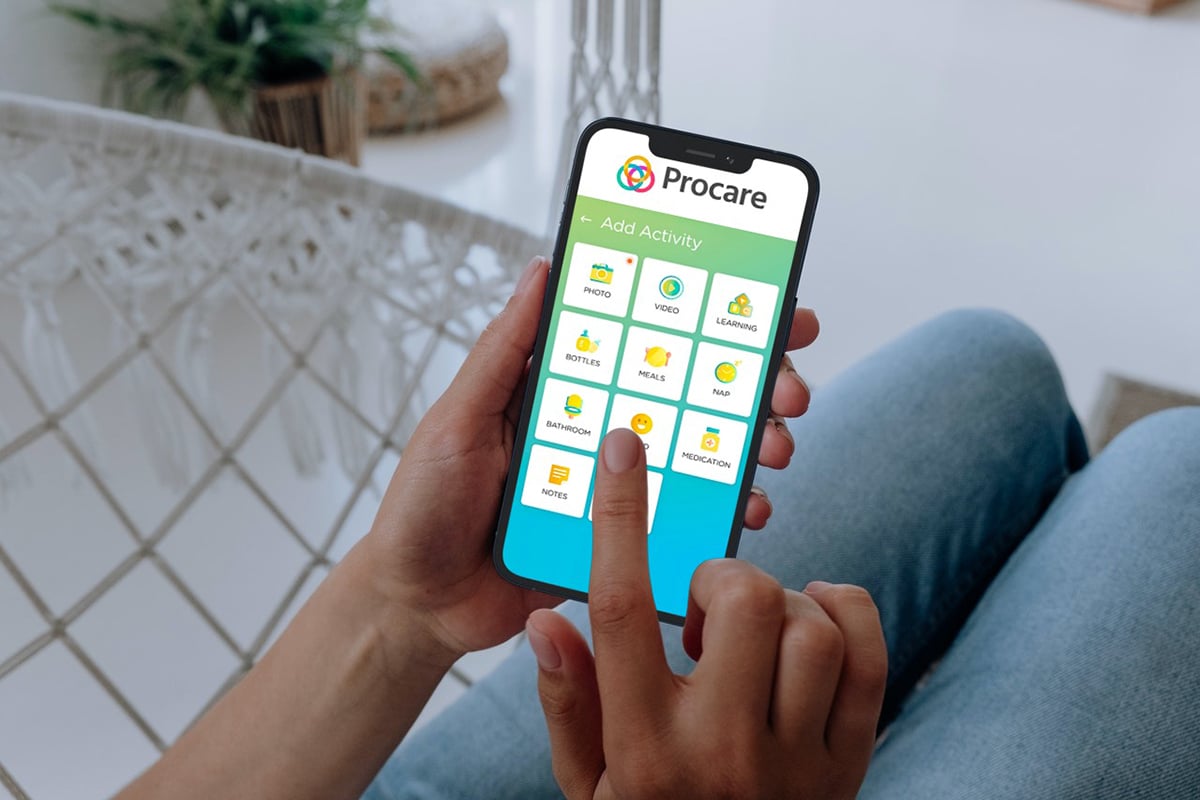 Expect & Receive Daily Communication & Support
Teachers use the Procare® app, which integrates with Learning Beyond Paper™, to keep you in the loop about your child's activities and milestones. Parenting courses on relevant topics and onsite therapies for your referred child support your whole family's needs.
Cleaning & Air Purification To Safeguard Their Health
Staff clean and sanitize all classrooms and common areas daily, using electrostatic sprayers for hard-to-reach spaces and surfaces. Air purifiers scrub harmful germs, allergens, and irritants from the air to protect your child's growing lungs.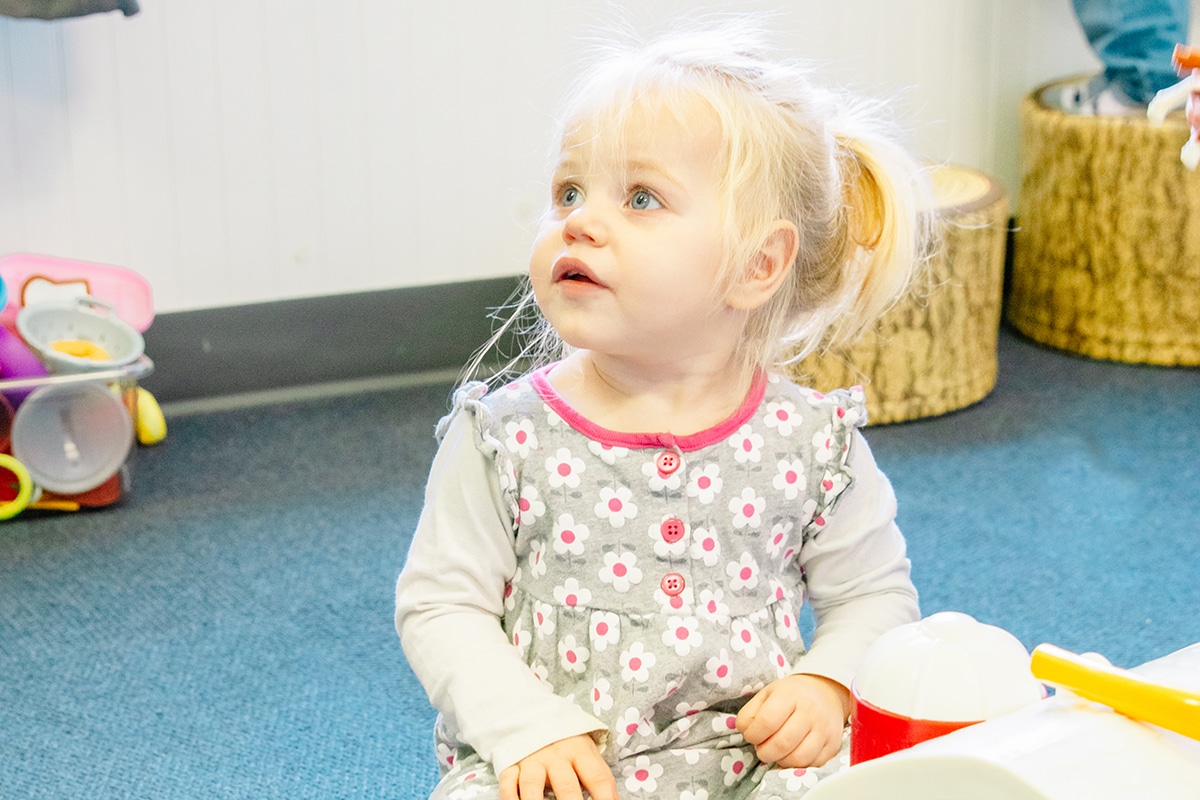 Hear What Parents Have To Say...
"I highly recommend Heather's Day Care!!"
All 3 of my children go there & we got from age 1 to age 7 & they all absolutely love it !! Heather's showed me that not all day cares are the same ! They are very good with all the kids I see there. The staff treats them all as their own ♡♡♡ Heather and Dave run a amazing day care for sure!
- Samantha Bartley
"They are seriously the best!!"
Heather, Dave and all of the teachers are absolutely wonderful! I know my daughter is in great hands whenever she is there! Heather and Dave made it possible for the centers to have a bus to be able to take the kiddos on some awesome field trips and activities!
- Taylor LaCourse
"If I could give them 10 Stars I would!!"
This place has been the best place I could ever have hoped for. My son has been going since he was three weeks old and he is almost 3! I would never pick anybody else to care for my son but Heather's Day Care. Heather has made sure to go out of her way to hire only the best staff!
- Jen Hostutler
"Loves the teachers, friends and activities!!"
I've been using Heather's Day Care on Jefferson for about 6 months now. I have to say, I am very impressed and satisfied with the care and effort that is put into each child there. All of the staff are always so very friendly, and awesome with the kids. But, most importantly, my Daughter Loves it there!
- Zachary Haller
"Heathers daycare it's a second family!!"
Our family is forever grateful to have found Heathers Daycare after a bad first time experience elsewhere. We saw growth in our sons educational and communication within two weeks. All staff members are so caring and compassionate with each child!
- Kelsey Stites
"Thank u for taking so good care of my kids!!"
I love this place for my kids to be at. My kids love it. I am proud to say that my kids go there. Never had a problem with them. They are all wonderful to my kids and to me. I don't trust well when it comes to my kids. I can really trust Heather's Day Care!
- Krystle Phillips
"They give your kids the best experience!!"
A comfortable atmosphere with a very trustworthy staff. They give their full attention to the care of the kids. They keep your kids engaged in activities that help their development, ensure they're properly fed by their kitchen staff or food you bring from home!
- Adam Hernesman
"They are always doing such fun activities!!"
When our son first started attending they fit him in and quickly made him feel like he was right at home. They are always doing such fun activities and working with him and teaching him the age appropriate activities he needs to learn!! Such friendly staff and a great communication system in place that shows the leadership I want my child to be a part of!
- Daisy Moening
"Thank you Heather's Day Care!!"
My child didn't start daycare until she was three years old. At that time she attended the Hopkins center. They're energetic energy and positivity attitudes are everything. So very blessed to have Heathers daycare and all their staff in our kids' life!
- Angelica Tapia
A huge shoutout and a big thank you to them for every boo-boo fix, high five, nose wipe, back pat at nap times, feeding their bellies, filling their souls, expanding their minds and most importantly, giving them the love and care I see them light up with every single day!
- Amber Barnett