Where Play, Learning, & Safety
Make Your Child Care Choice Easy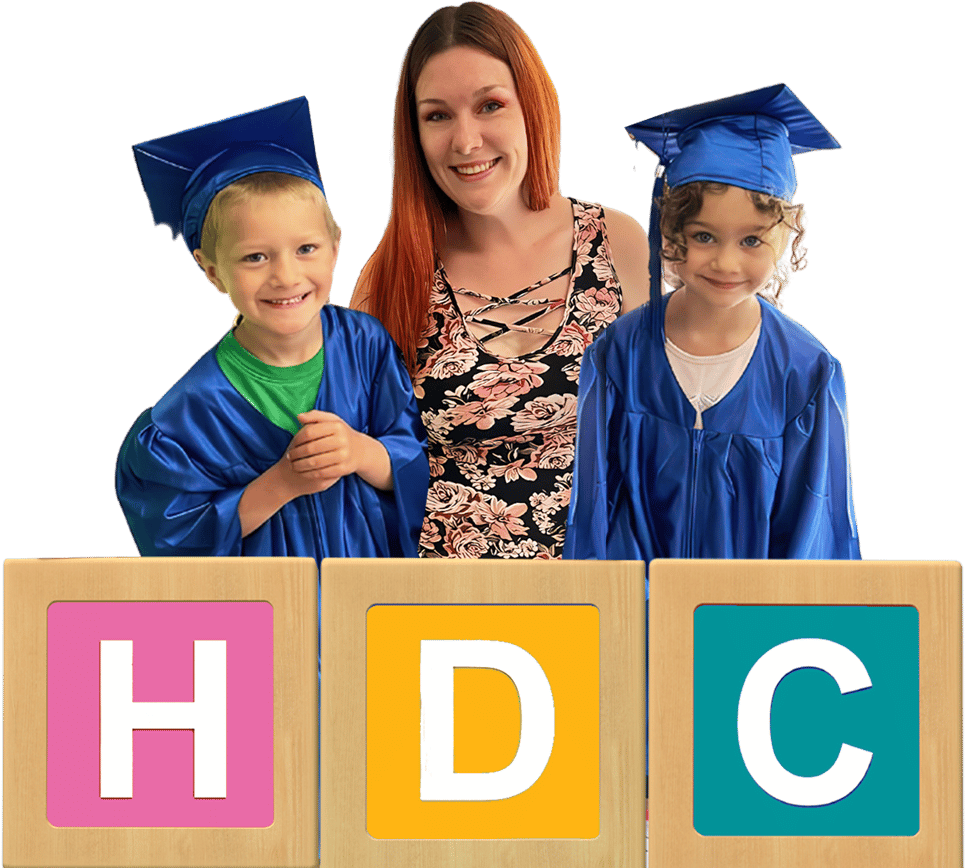 Where Play, Learning, & Safety
Make Your Child Care Choice Easy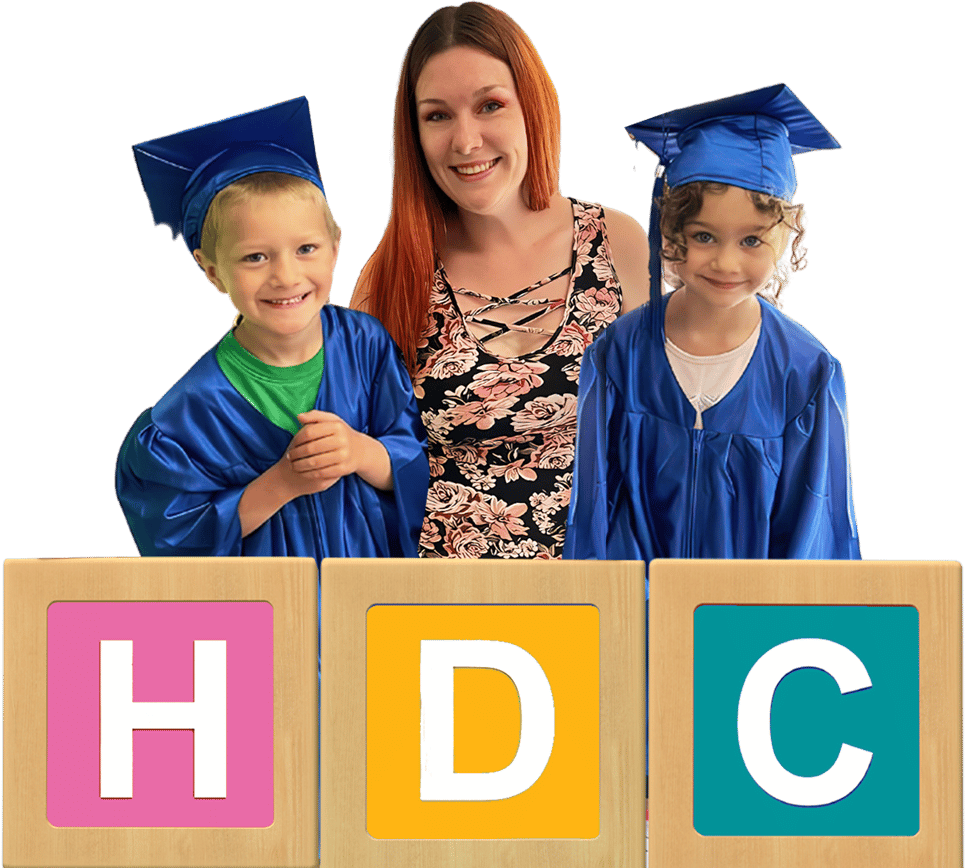 Preschool & Child Care Center Serving Van Wert, OH
Just Minutes From N Washington Street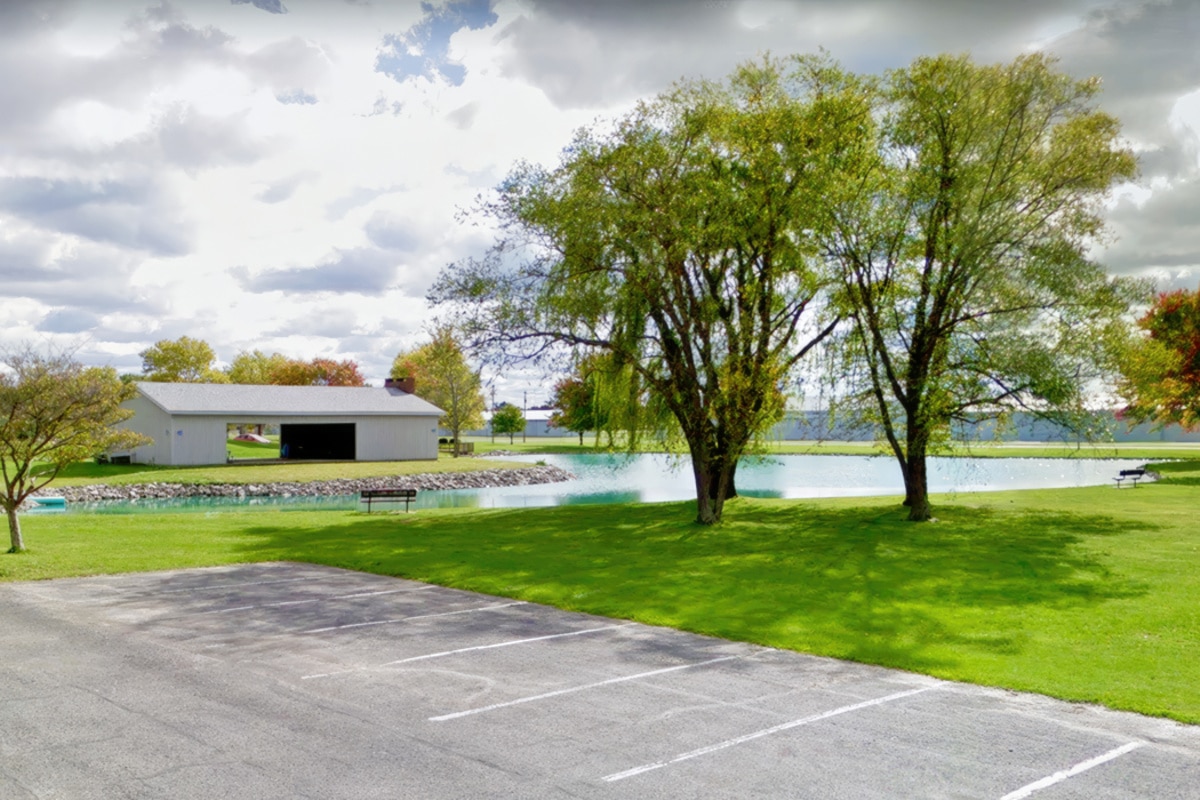 In A Residential Area But Close To Your Amenities
Being in a residential area with a mix of educational and commercial buildings means you have quick access to many amenities like Lassus Handy Dandy, Marathon Gas, Walmart, Subway, Tim Hortons, Dollar Tree, the YMCA, Jubilee Park, & more.
Coffee Bar, Parenting Courses, & Onsite Parking Just For You
You have access to safe, convenient parking with an onsite lot, plus a complimentary coffee bar, parent lounge, onsite therapies, and parenting courses to support your whole family's needs and busy schedules.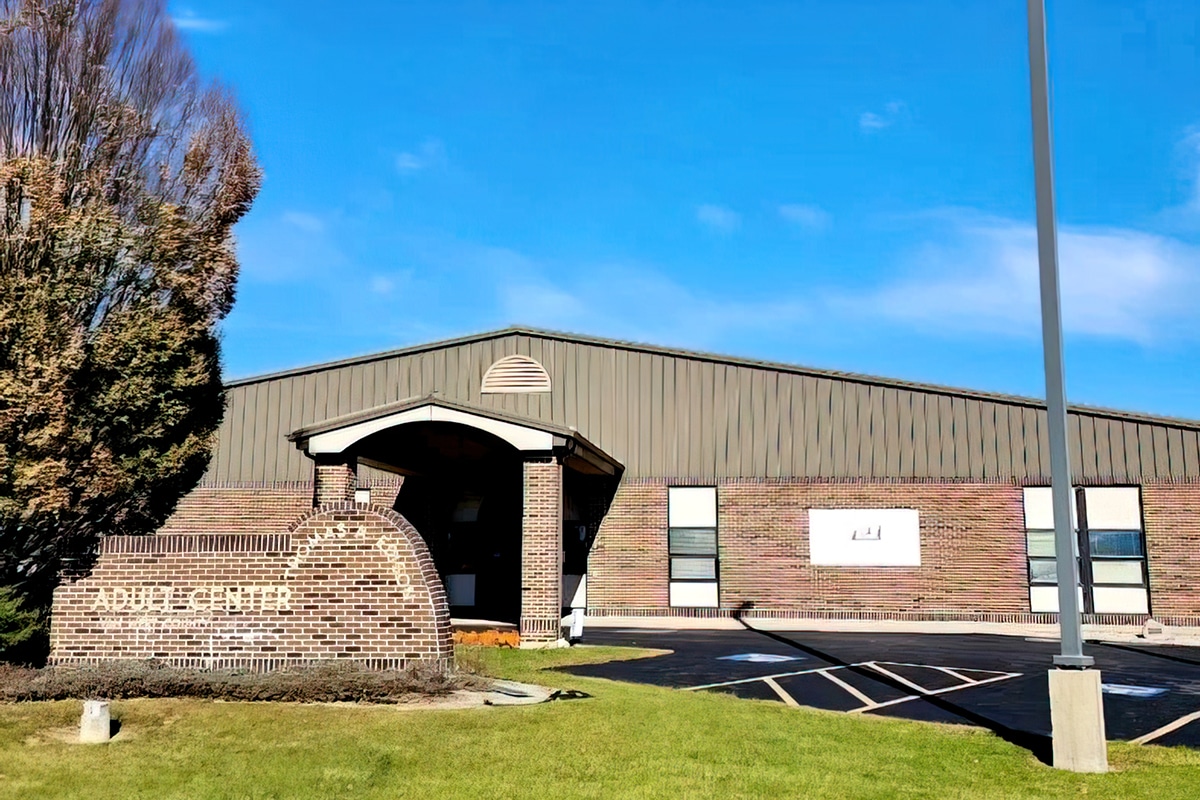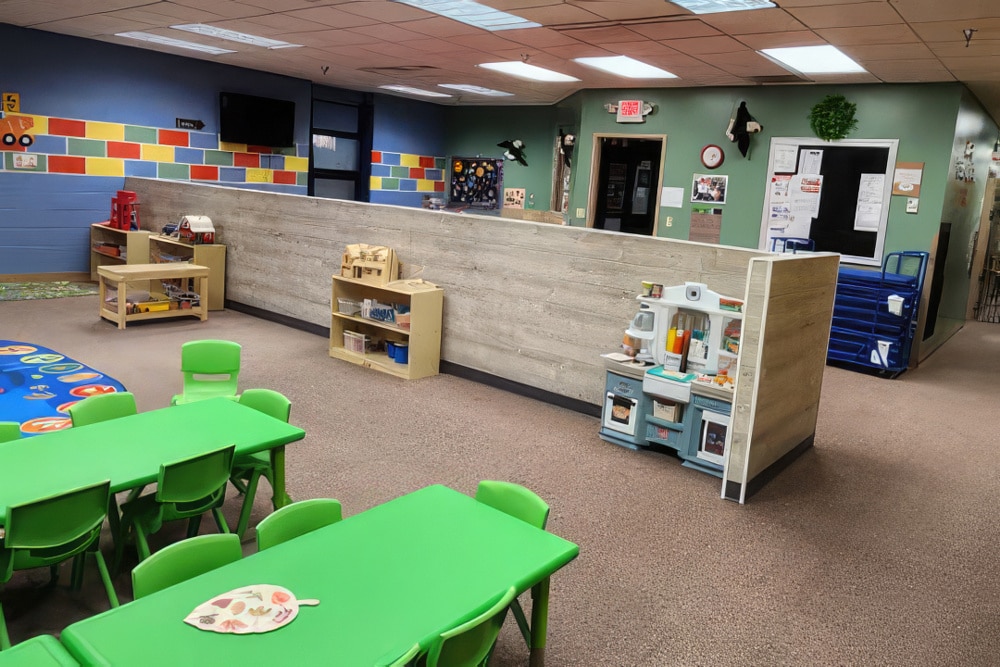 Spacious Classrooms & Activity Rooms That Feel Like Home
Your child spends their days exploring and making play-based discoveries in classrooms and break-out rooms that spark their imagination through beautiful nature-themed decor. Teachers proudly display your child's art and family photos on the walls to make them smile.
Large Playgrounds With Room For Year-Round Exploration
When your little one plays outdoors all year round, they become adaptable and resilient to changing conditions. Your child heads outside throughout every season to play on age-separated playgrounds while also building gross motor skills, independence, and confidence.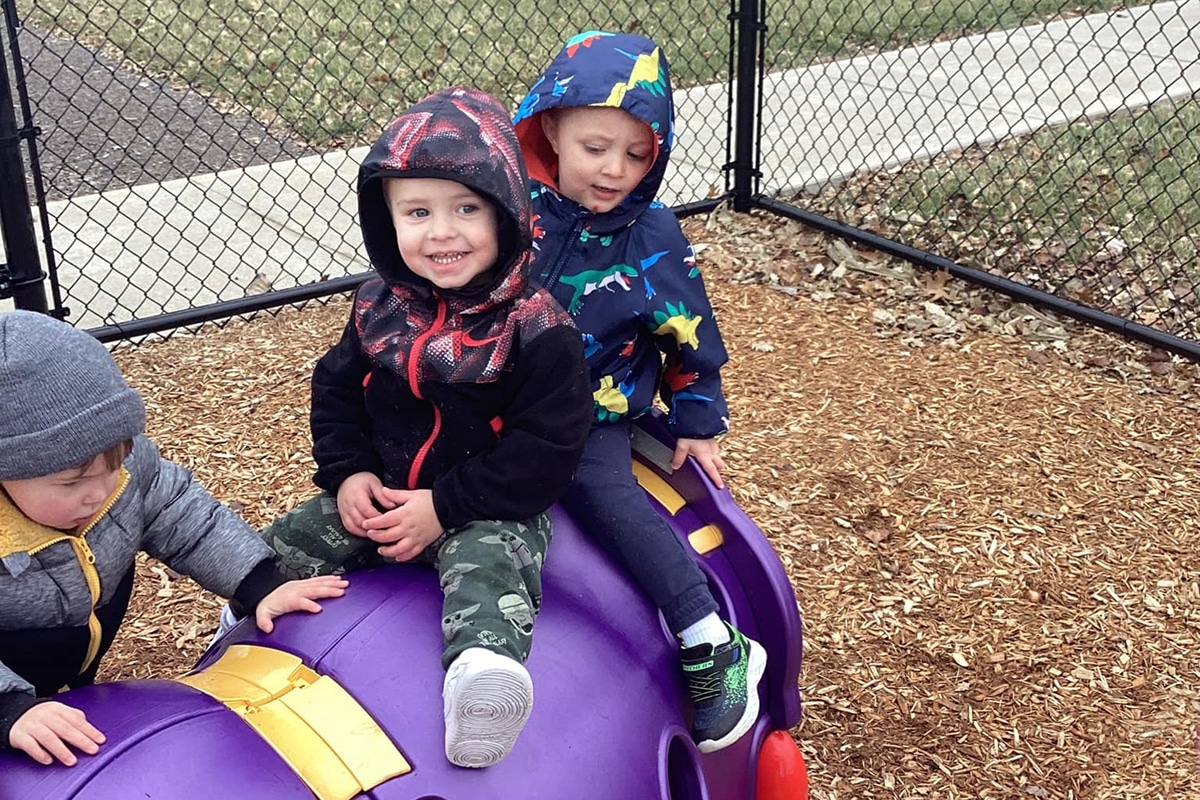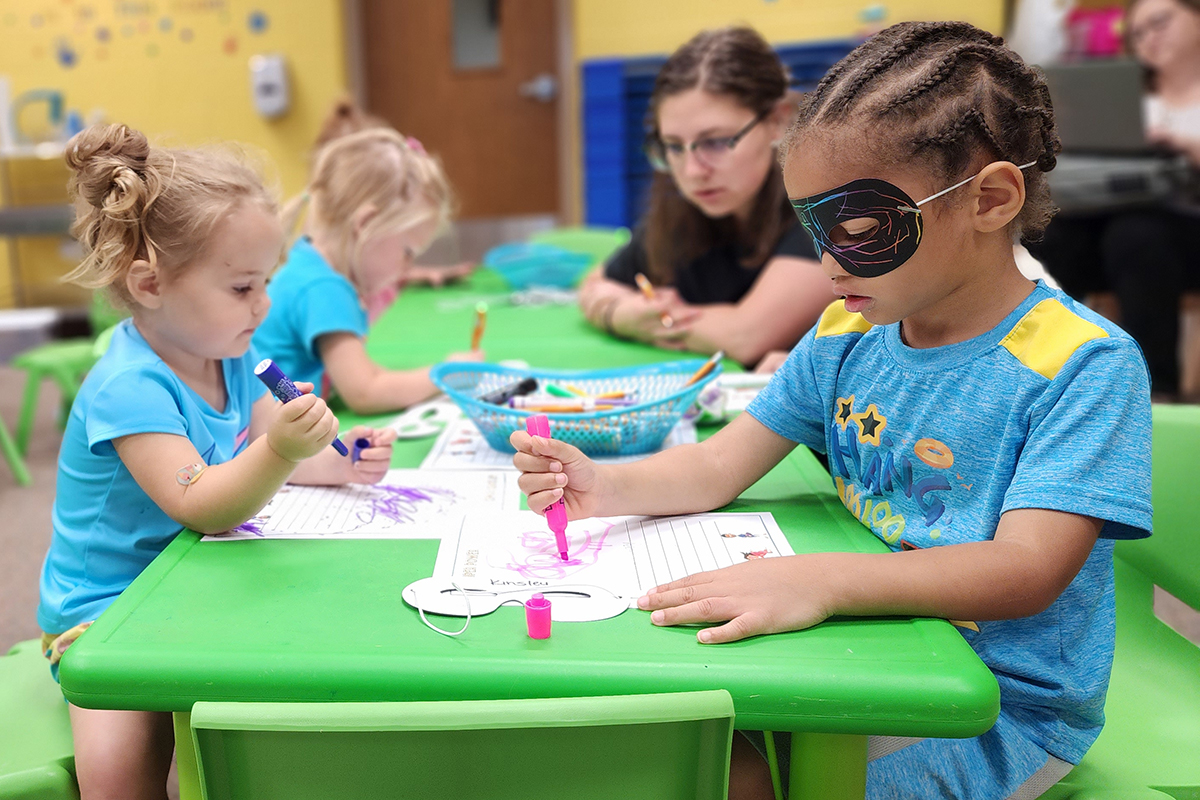 Trained Teachers, Cameras, & More Keep Your Child Safe
Never worry about the safety of your little one with CPR-trained teachers keeping a close watch throughout the day. Additional safety measures like restricted access controls, security cameras, and fenced-in playgrounds further safeguard them from drop-off to pick-up.
Air Purifiers & Deep Cleaning Keep Your Little One Healthy
Your child's teacher rigorously cleans and sanitizes all toys, learning materials, and high-touch and high-traffic areas to prevent germs and viruses. Electrostatic sprayers promote healthy lungs by removing dust, allergens, and irritants from the air.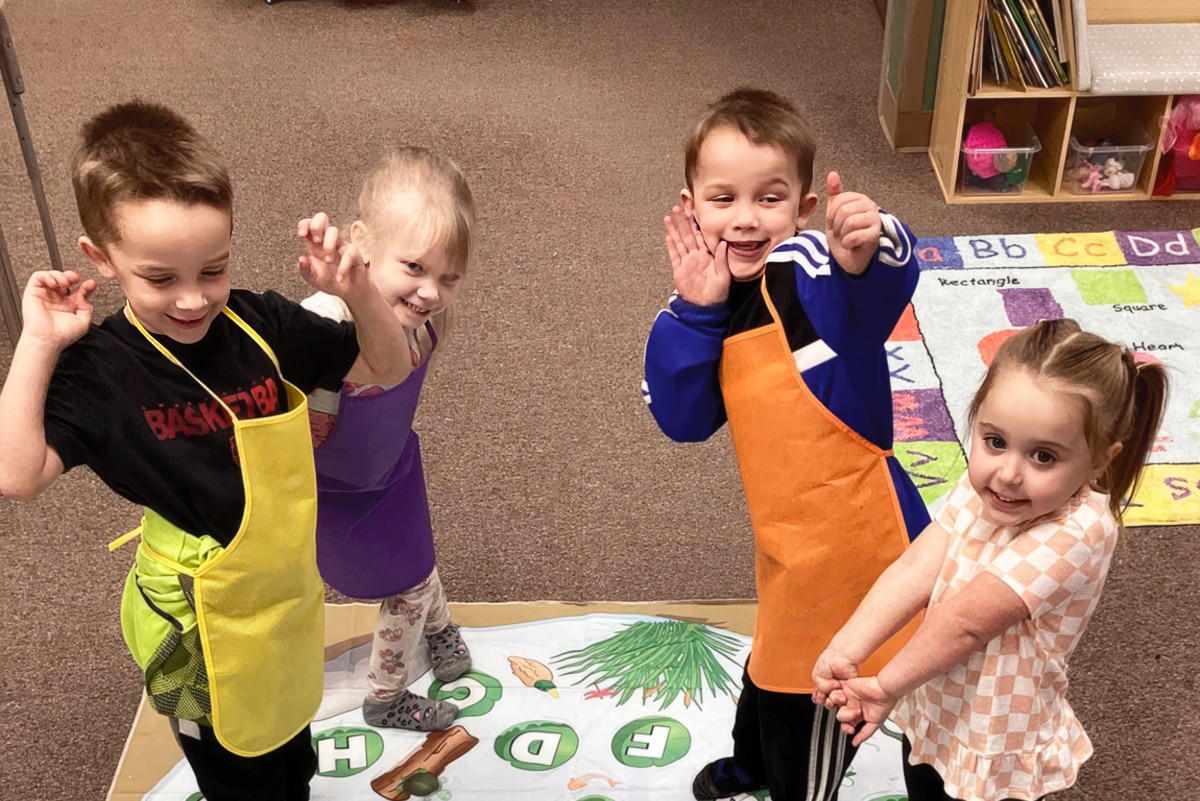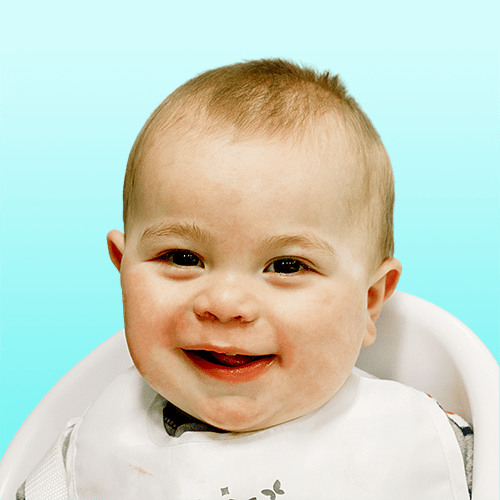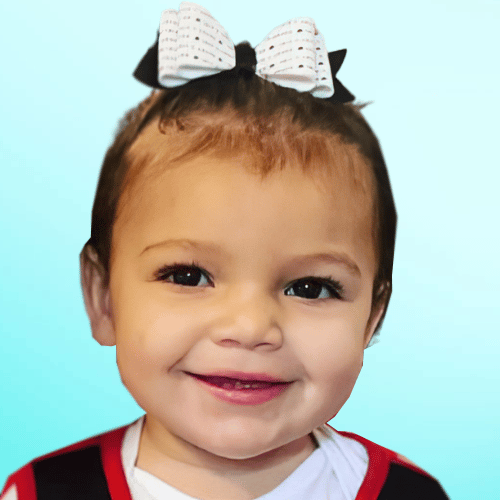 Bucks
13 months -
18 months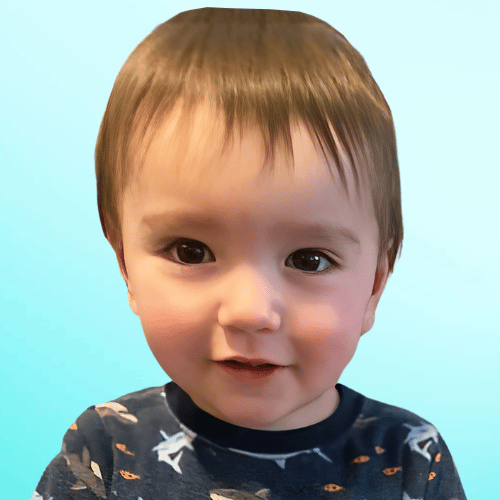 Moose
19 months -
24 months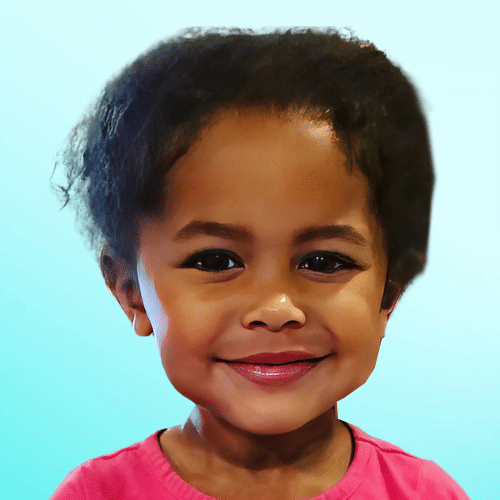 Mallards
25 months -
36 months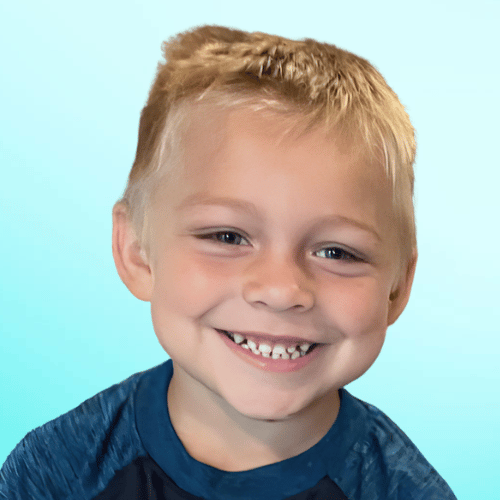 Geese
36 months -
5 years old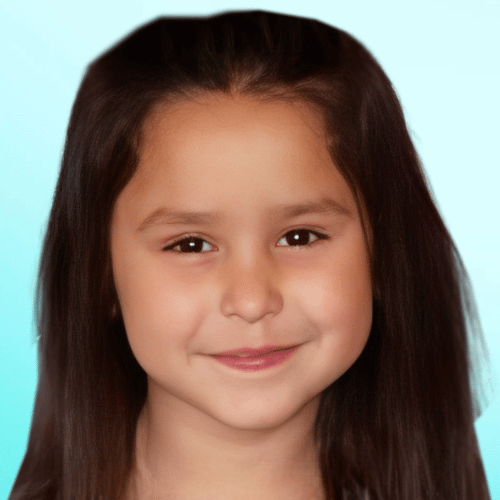 Eagles
5 years -
12 years old