Enjoy Free Child Care, Ongoing Paid
Training, Hours Of Outdoor Play, & More!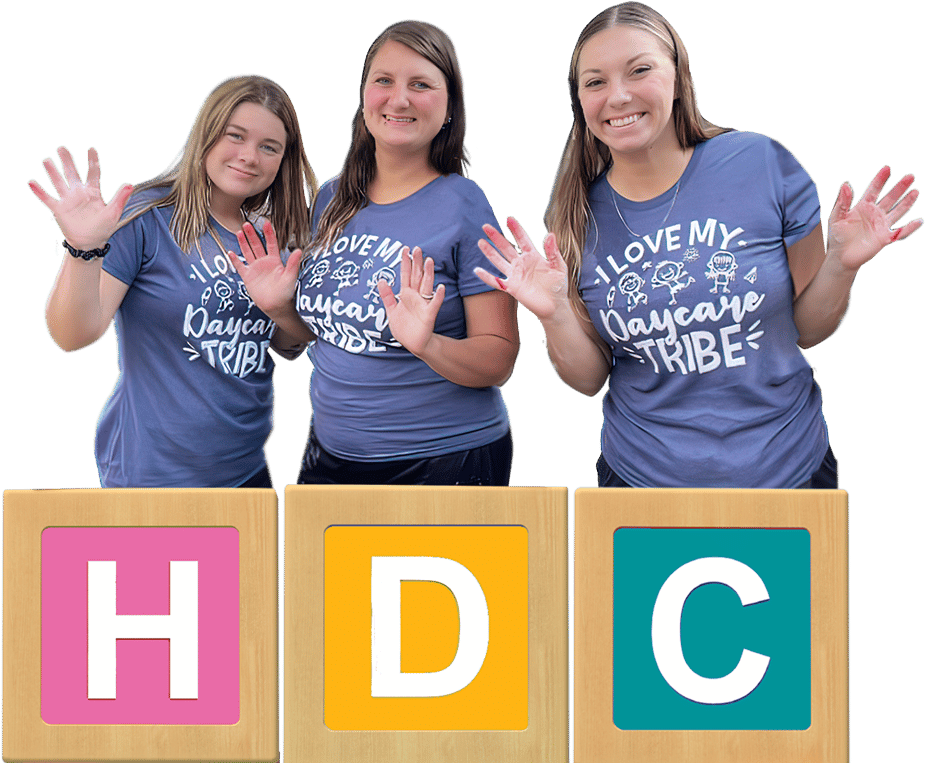 Enjoy Free Child Care, Ongoing Paid Training, Hours Of Outdoor Play, & More!
Preschool & Child Care Center Serving Defiance & Van Wert, OH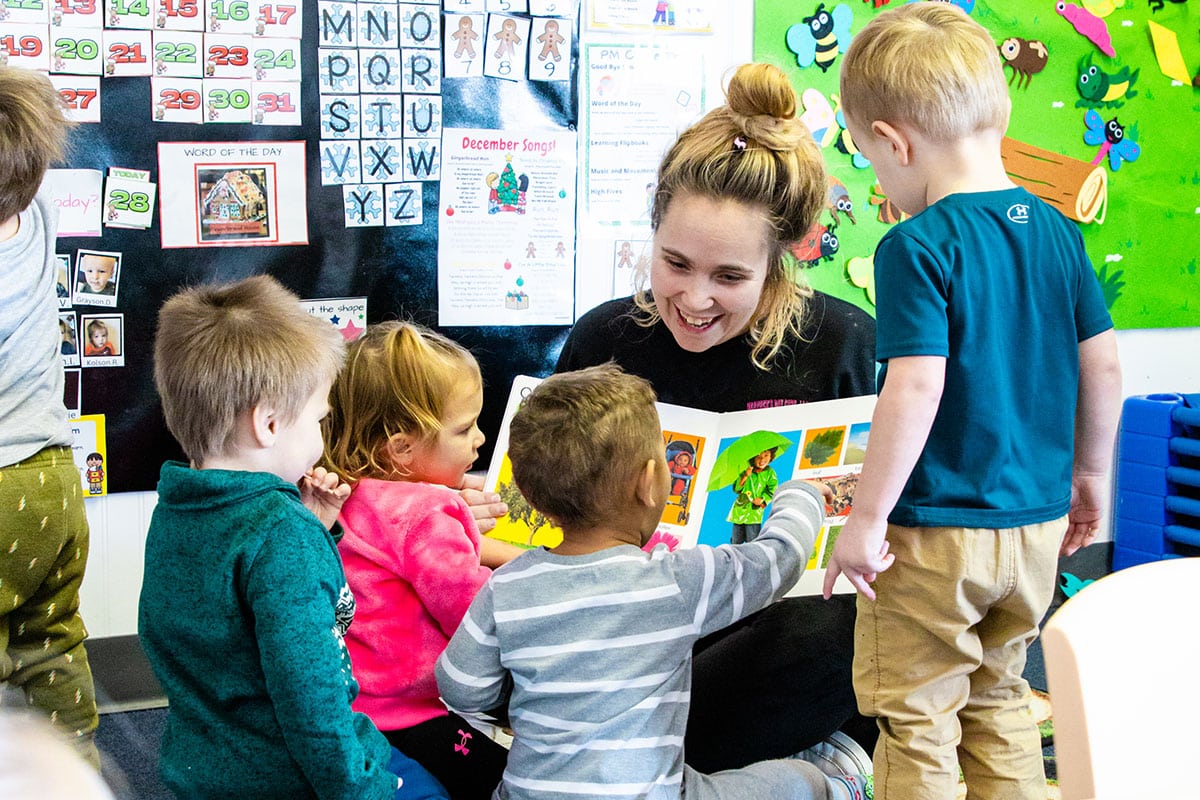 Be Part Of A Caring & Supportive Work Family
Join a family who teaches, laughs, encourages, and excels together with support you can always count on. Earn your CDA® or associate's degree in ECE through scholarships and other paid training and grow alongside a loving and supportive work family.
Be Paid For Your Education, Experience, & Commitment
Be compensated for the incredible value your knowledge, education, experience, commitment, and love of children bring to the team with competitive pay that's worth your while. Raises are available after just 6 weeks of starting work!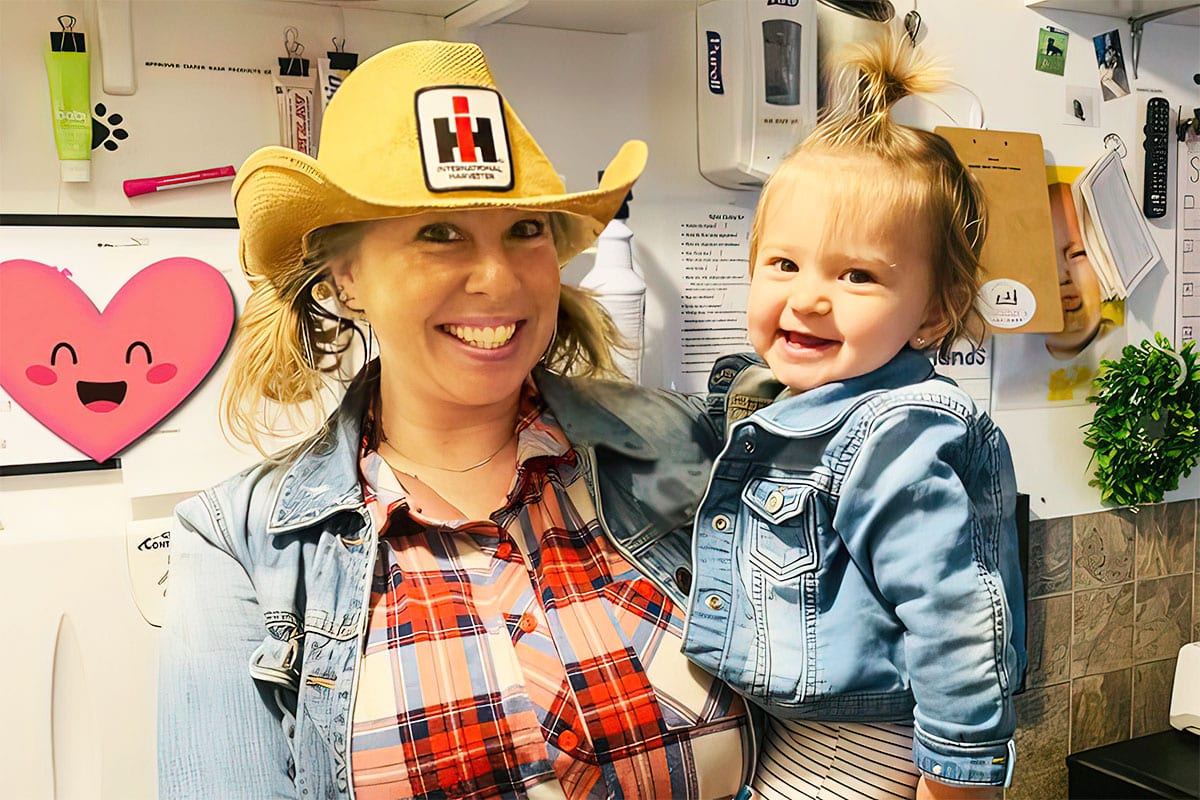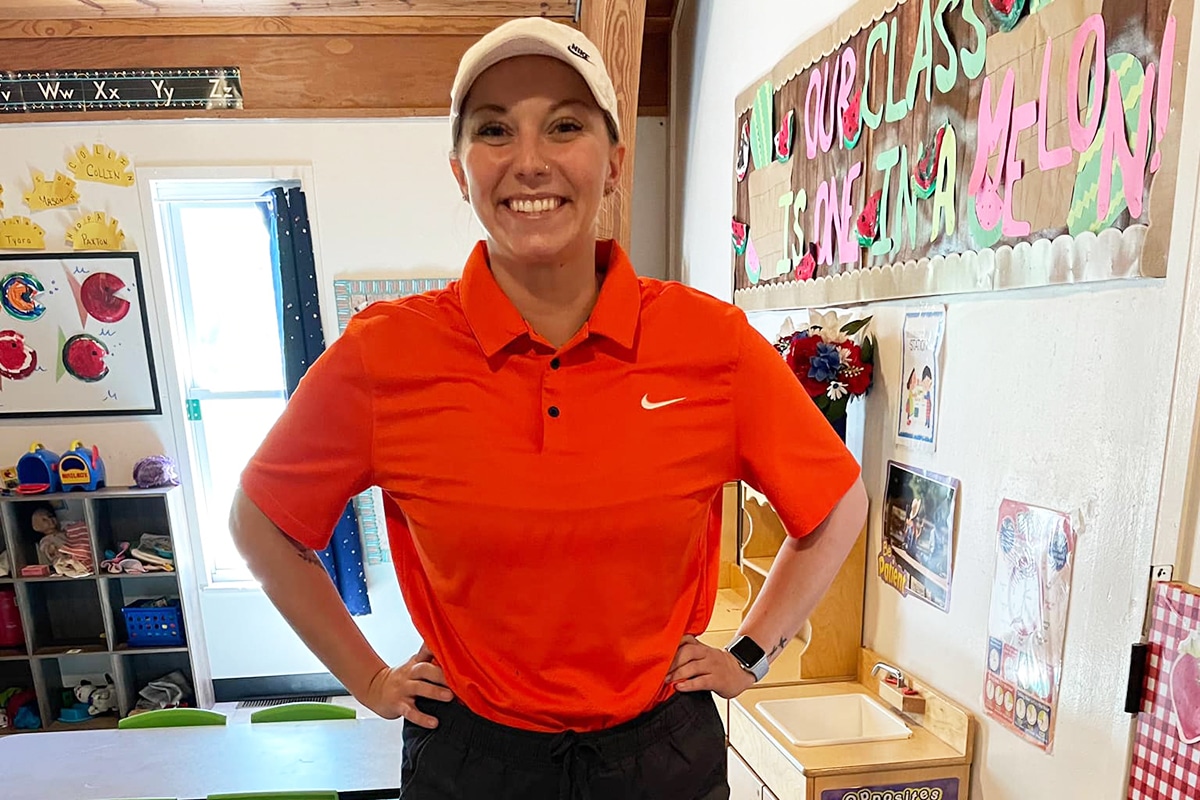 Discounted Health Benefits Keep You Happy & Healthy
Take advantage of discounted health care and a paid fitness membership at Planet Fitness to keep your mind and body at their best. Not having to pay for full health benefits means having more money toward your personal goals.
Boost Your Mood & Health With Daily Outdoor Play
Children spend time outdoors every day throughout the year, so you get ample opportunity to take in the sun, fun, and fresh air. Laughing, playing, and connecting with kids in nature helps you feel energized and give your mind and body a boost!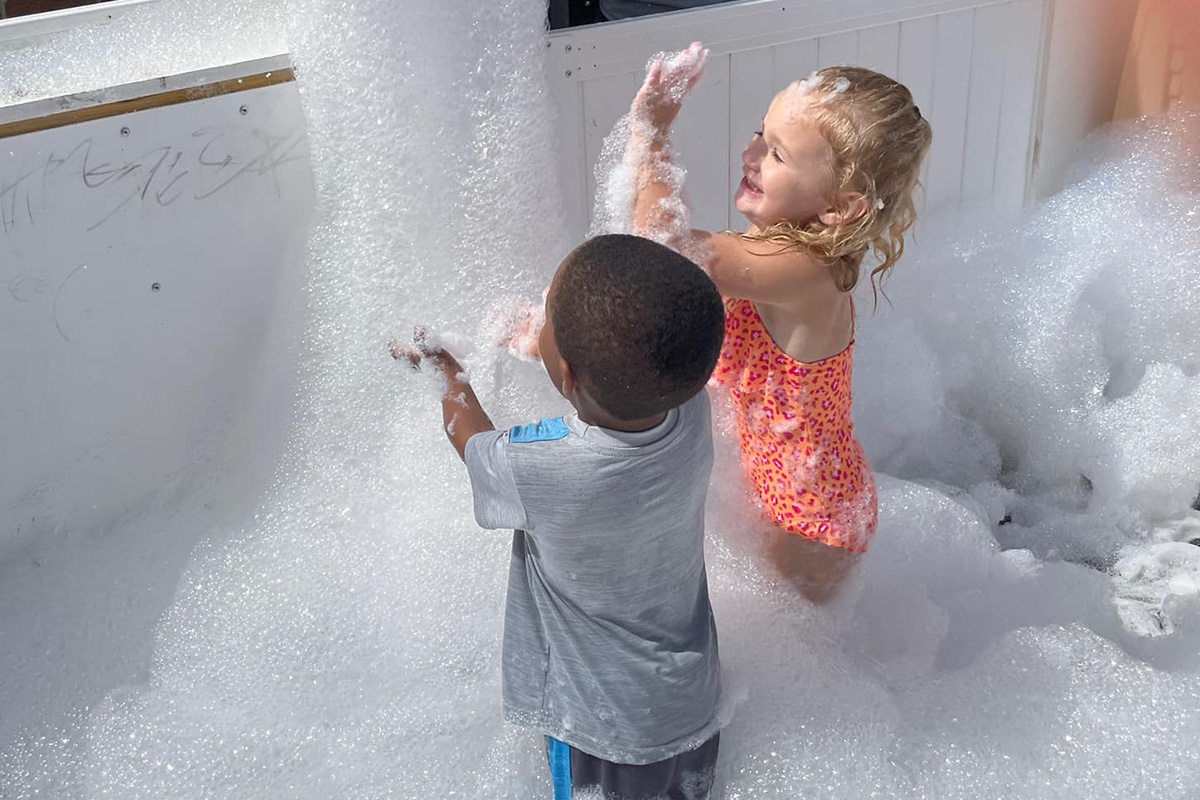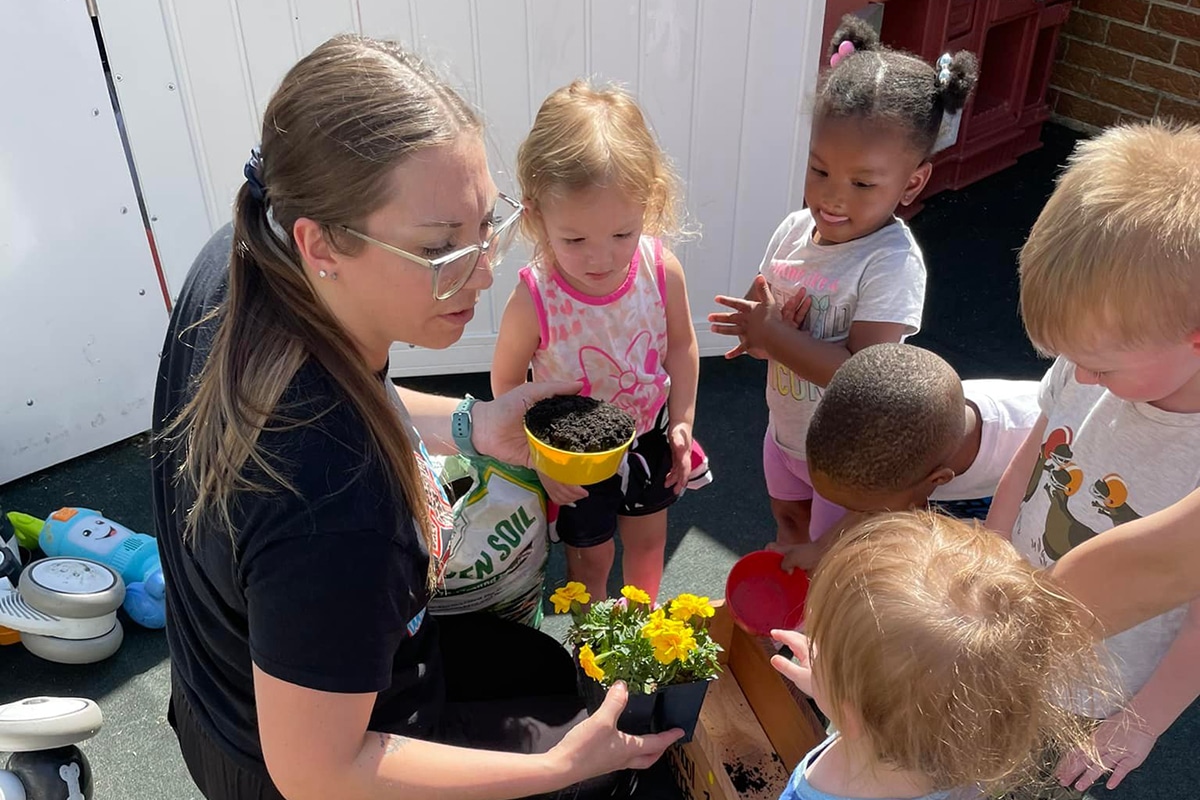 A Flexible Schedule That Fits Within Your Daily Life
It's easy to balance the amazing work you do with children and all your personal responsibilities with a flexible schedule ranging from part-time to full-time. Hours can vary between 15 and 40 per week.
Learn & Grow With Ongoing Training & Degreed Teachers
Be part of a team with the highest percentage of higher-education staff than any other center in Defiance. 95% of Lead Teachers have a CDA® or higher, and 100% of teacher assistants have an Ohio Career Pathways Level 2 or higher.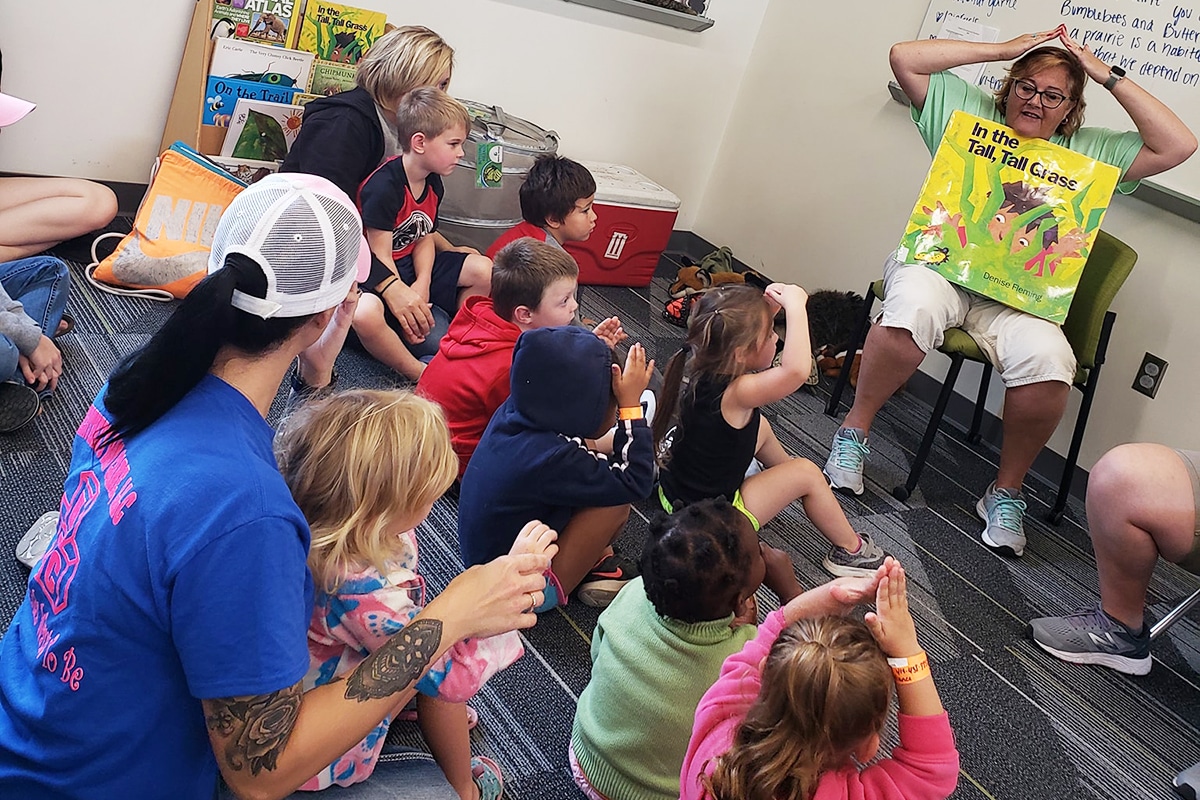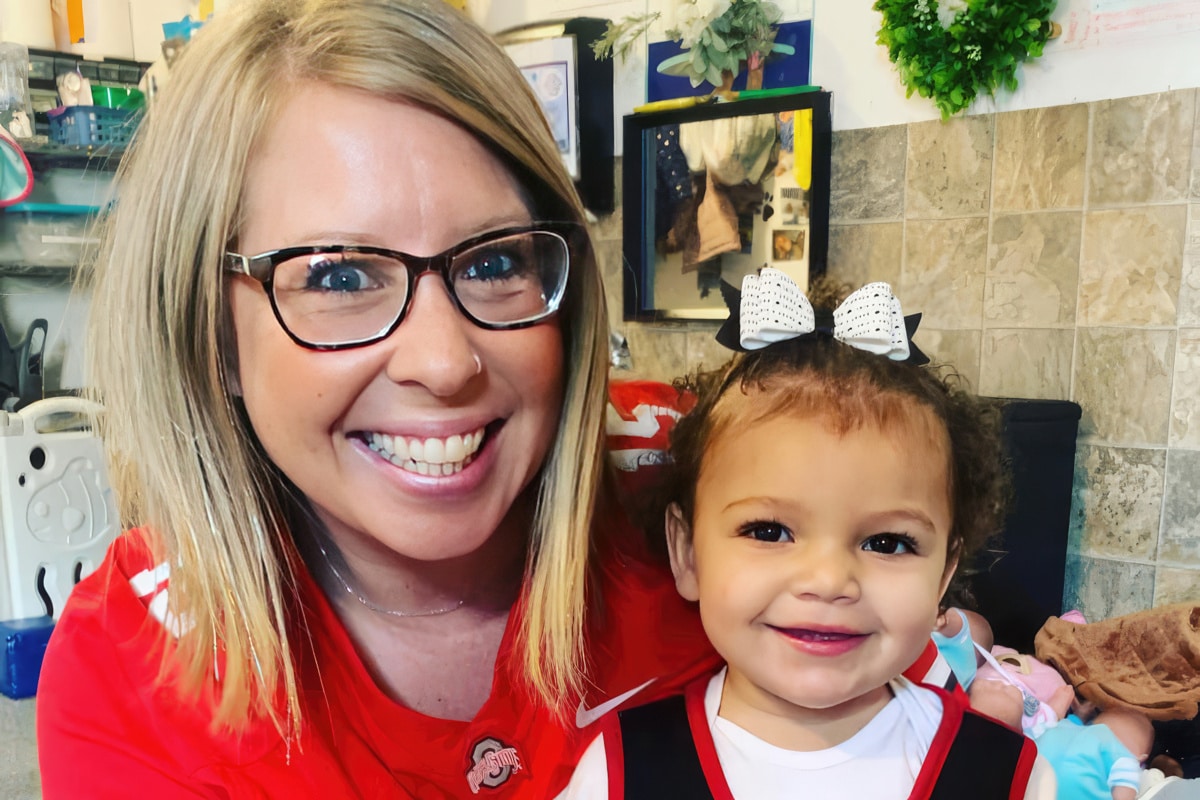 Get Perks Like Free Childcare, Life Insurance, & A 401K Plan
You bring so much incredible value to the team, and it's essential that you know it! So take advantage of extra perks like free childcare and life insurance (up to $50k in coverage) and 401K retirement options as a personal reward.
Paid Time Off Helps You Feel Relaxed & Refreshed
Never miss out on family gatherings or holidays with paid time off that allows you to focus on your personal life. You can relax and refresh with vacations or staycations without worrying about losing wages.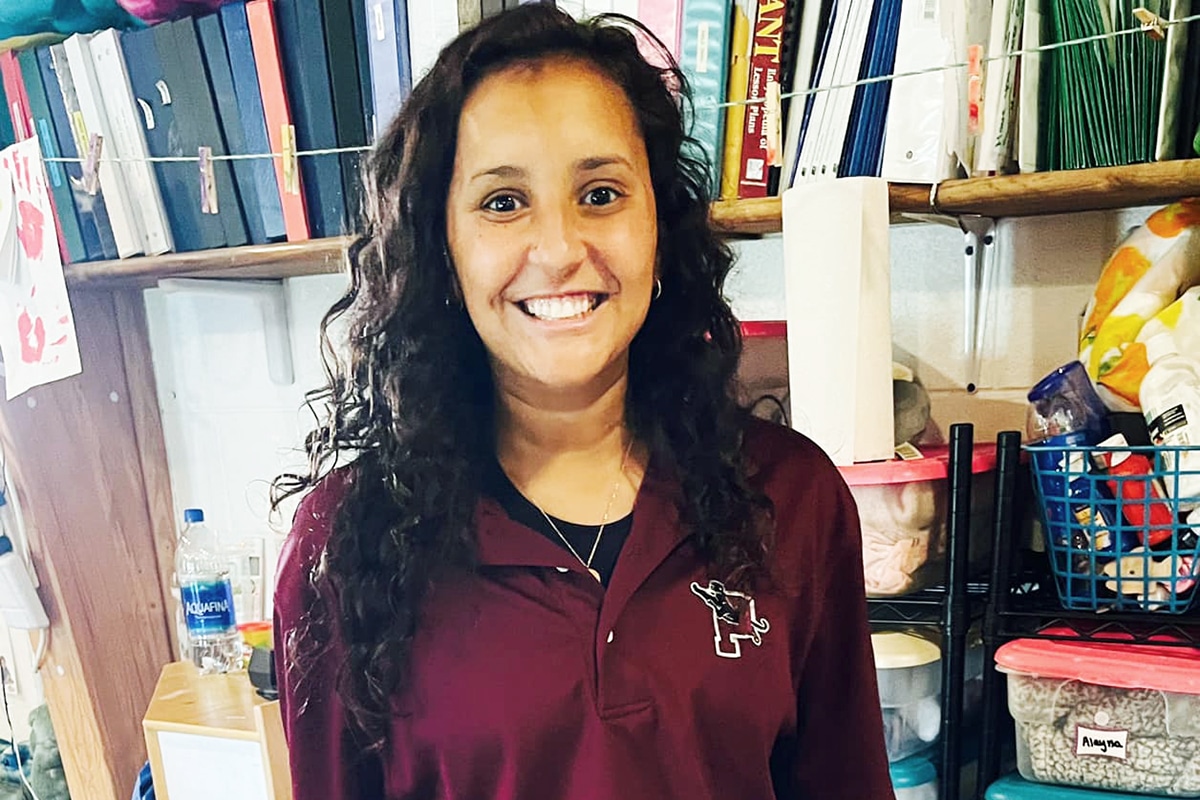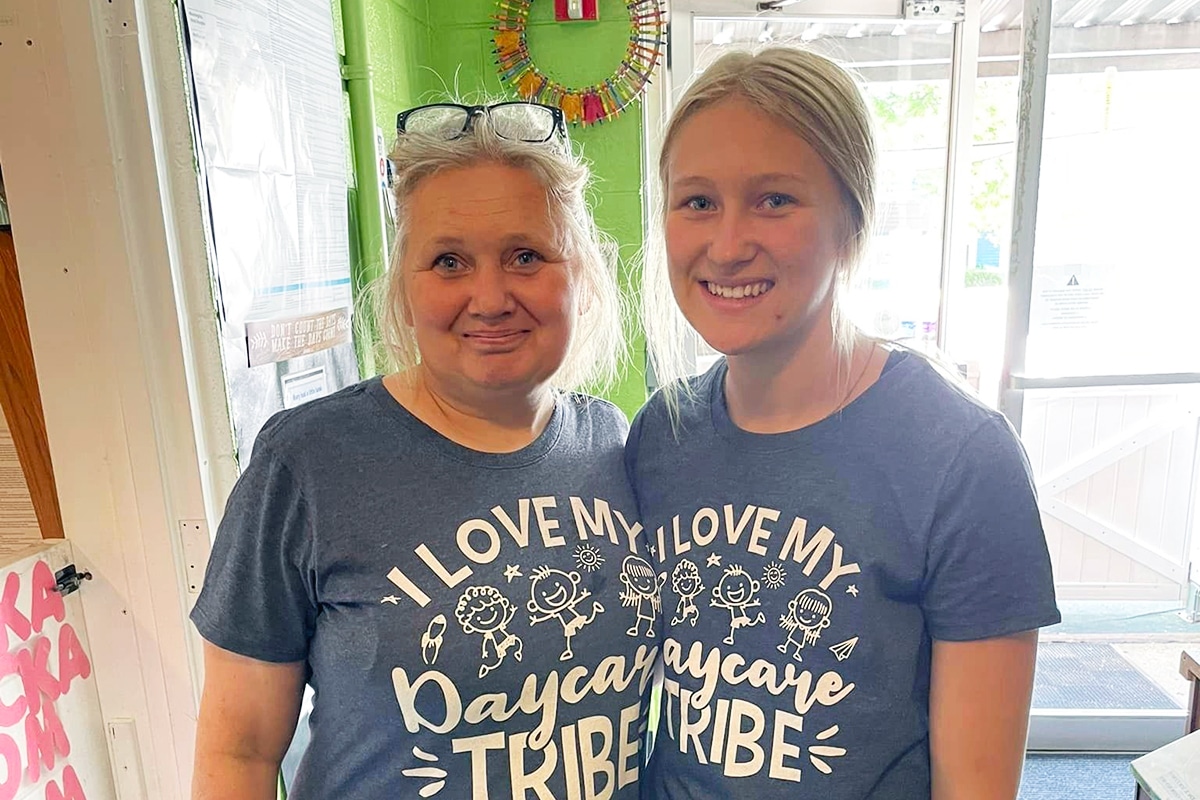 Team Bonding Events Bring Everyone Closer Together
Take a break from your everyday routine and get to know your fun-loving colleagues outside of work with relaxing and engaging team bonding events and retreats that keep your work family connected and relationships strong.
See what our Team says about working at HDC!
"this job is one of my least stressful jobs..."
I feel like I belong, that I'm part of an actual team. That my presence is valued here. In the midst of childcare being stressful, this job is one of my least stressful jobs. I love all my children here at daycare and all the staff members. Heather also goes above and beyond to offer great benefits as well to show you how much you are supported and valued at your job. I can't say enough good things about Heathers day care!
- Megan Butler
"I was never treated as "the new person"..."
I haven't been at heathers day care long but ever since I've started everyone has been so amazing! Always willing to help or answer questions. I was never treated as "the new person" like you might get with other places. The love everyone has for each other and all the kiddos is something I've never seen before at any other work place. I actually enjoy going to work daily because I love what i do and love that I get to spend the day with kids.
- Summer Wagner
"The children make the job that much better..."
When I applied at Heathers I knew it would be challenging but did not realize how rewarding it is at the same time! I have been there almost one year now and I wake up each day excited to see those smiling faces run to you each morning! The children make the job that much better, with their smiles, laughs, and stories they love to share. I truly don't think any job is more rewarding than working at Heathers! I wouldn't want to grow with any other company out there.
- Danyle Avery
"I cannot thank Heather and Dave enough..."
I have worked at Heather's Day Care for 3 years, I could write a book about how amazing Heather's Day Care is. Heather, The owner has the kindness, most giving heart, She has given every single staff member the same opportunities, She sees the potential in every person. She makes sure every single person who crosses her path understands how amazing they are, I cannot thank Heather and Dave enough for loving not only me but also every child that crosses their path. 🙂
- Kennedy Vogel
"They've dedicated so much into their business, families and staff."
The staff at Heather's Day Care are eager to provide the best quality of care to the community and we are more then just employees, we are a team and family. The owners care about not only the staff, but the children and families. They've dedicated so much into their business, families and staff. I've never had a job where I've felt more cared about as a person and appreciated for all the work I do, I truly love coming to work everyday!
- Christine Pease
"an experience that has been interesting..."
Working for Heathers Daycare has been an experience that has been interesting and fulfilling. I get to meet new people and kids which is what I love to do. I show up to work for these kids. I love seeing their smiling faces and getting all the hugs an screams of Miss Kyla. Working here has not only benefited myself but also my children especially my youngest. He now LOVES coming to daycare and doesn't like to leave which is always a blessing. Thank you for all that you do for not only myself but my children.
- Mikyla Garcia
"Every employee here is so caring..."
Since working at Heathers Day Care, I have truly experienced what it is like to have a work family. Every employee here is so caring and love what they do. We work as a team and truly care about each other. If you're having a bad day you can always remember, there is a whole building of kids that love you and your coworkers are always there supporting you.
- Tina Collins
"We are more than a team, We are a family..."
We are more than a team, we are a family everyone works well together and helps each other out. this is the best job I've ever had and have been at heathers for 4 years now i love teaching all the kids and watching them grow and learn. it warms my heart to have little smiling faces happy to see me every day.
- Skie Foster
"I've learned so much and really enjoy working there."
Throughout the few months I've worked at Heather's, I've learned so much and really enjoy working there. Everyone is so nice and Heather is such a nice lady and great boss who wants her staff to succeed. Working there doesn't feel like work, and that's the best feeling to have. I love working here!
- Maddi Bartley
"Everyone is so helpful and works as a team!"
Everyone is so helpful and works as a team! Big shoutout to our administrators who always hear us out and do weekly check-ins with each individual! Not only do I love watching and teaching the kids, Heather's Daycare always has fun and exciting things planned for the kids and staff!
- Sierra Halter